TV Mounting & Home Audio Services
Family Owned & Operated by Pavel since 2008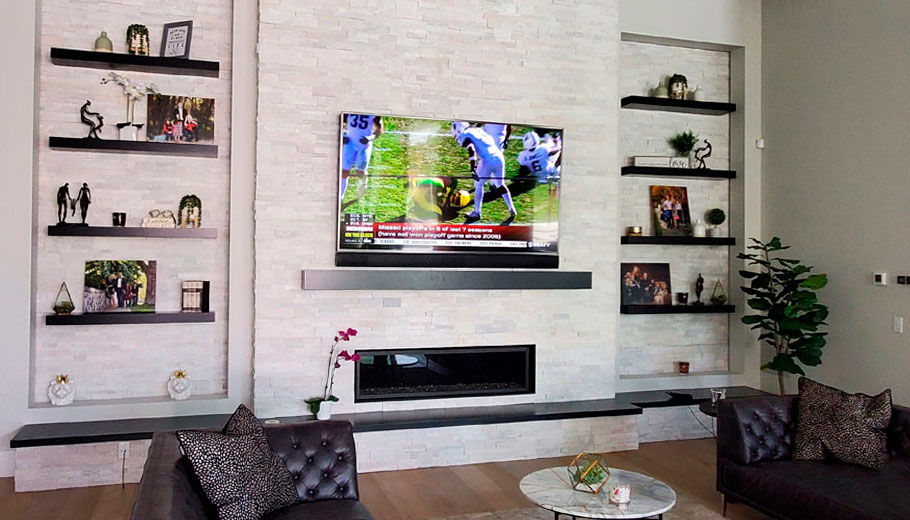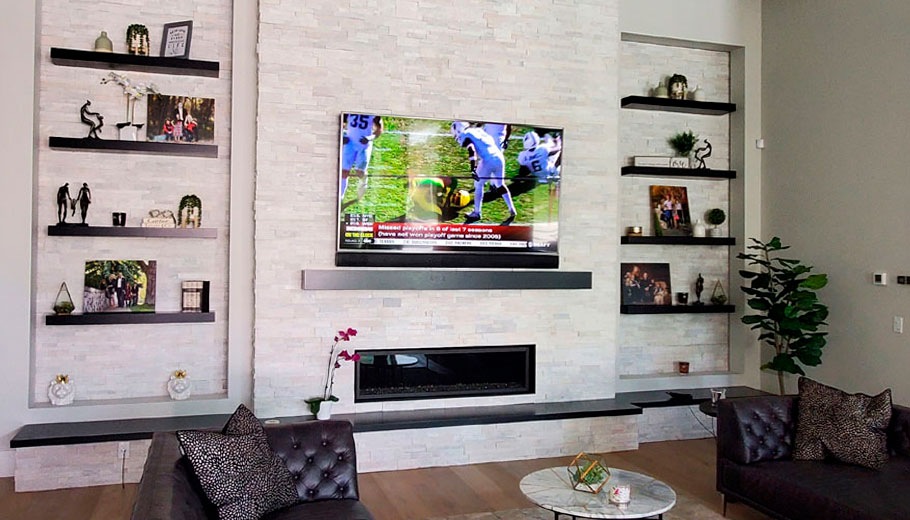 Why Dream Home Entertainment
From amazing looking TVs mounted on the walls to projector screens, awesome sounding systems, security cameras, and phone accessibility; this work became our passion.
Family Owned & Operated since 2008
Dream Home Entertainment was established in 2008 by Pavel and has been family owned and operated since.
Over 200 5-Star Reviews
After 12 years of exceptional customer satisfaction, you can be assured that we provide skilled labor, knowledge, and expertise to accomplish your installations.
Free Phone Estimates
We provide free estimates over the phone or we can arrange an onsite consultation for a flat fee of $99.
Fixed Pricing
Our prices are fixed so there are no surprises.
Satisfaction Guaranteed
We guarantee our parts and labor for 12 months after installation. We use the highest-quality TV mounts and our cables are industry-leading HDMI 2.0 HDR 4K compliant.
Let us Maximize your Home Entertainment Experience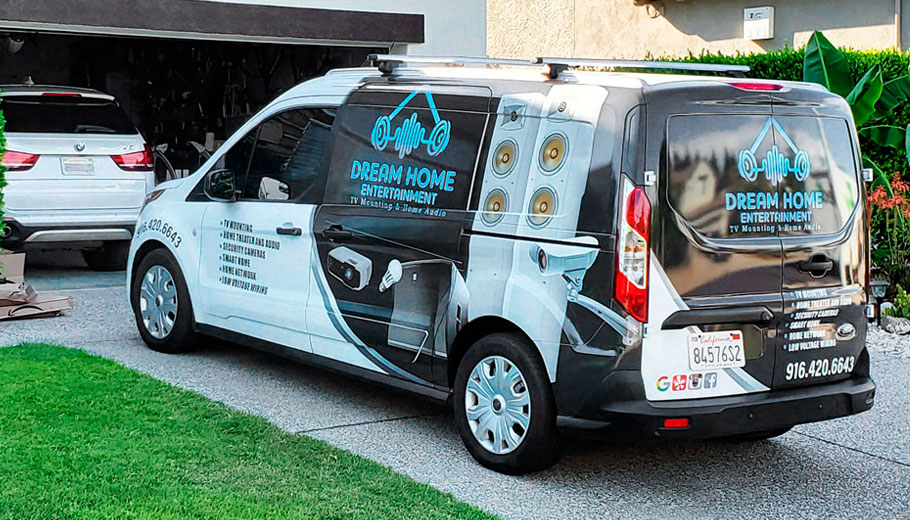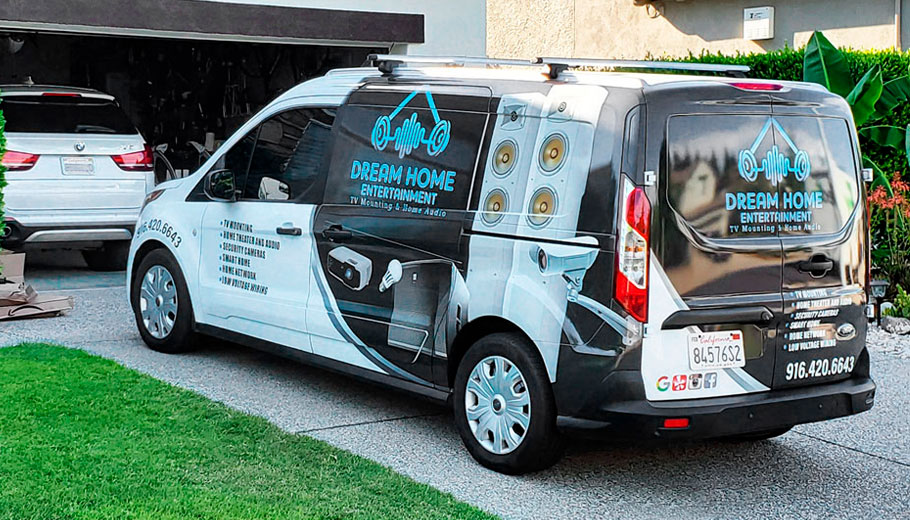 About Dream Home Entertainment
Pavel worked as a contractor for DirecTV, Dish Network, and AT&T since 2008. He has worked with over 20,000 customers and always strives to make customer's wishes come true regarding their home entertainment needs.
We love our job and are attentive to details.
We strive to provide the ultimate Dream Home Entertainment experience.
We will provide the best customer experience and hope to leave your home looking updated and modernized with today's never-ending technology advancements.
The desire to reduce clutter and cable mess become our motivation to find quick solutions for cable management to make any room more appealing.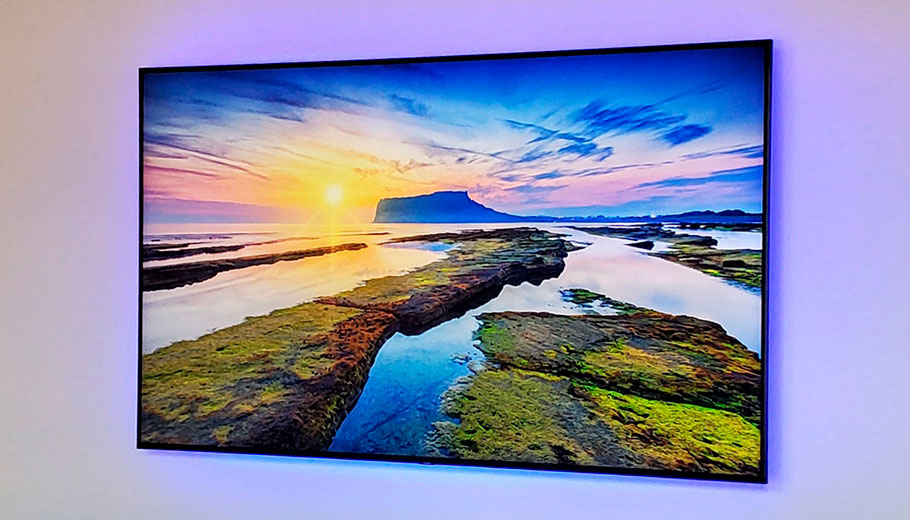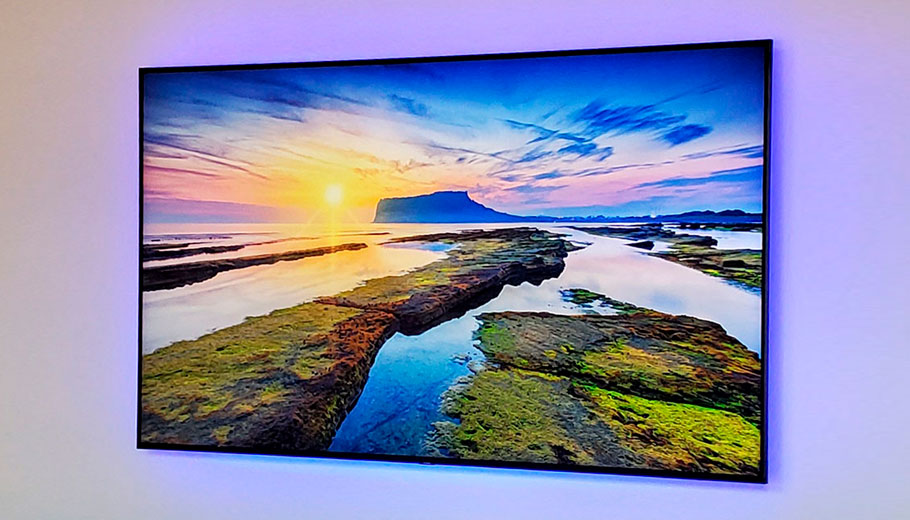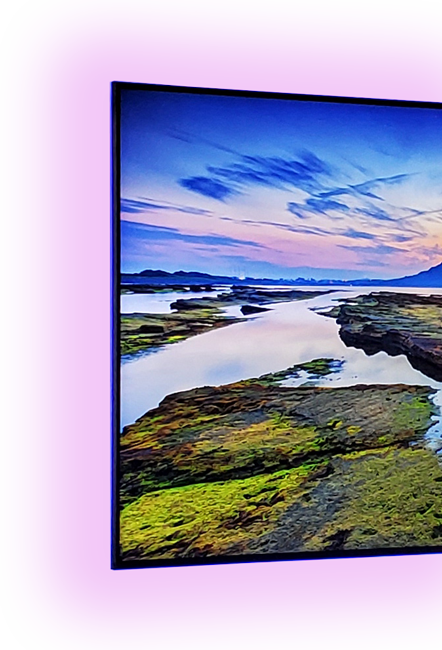 Frequently Asked Questions
Do you supply mounts, cables, hardware etc?
Yes, we carry every piece of hardware that is needed to complete a timely installation. We carry a variety of TV mounts, long HDMIs, speaker wire, Cat6, etc. We provide everything at a low cost that can save you money compared to the big box stores.
What are my TV mount options?
Full-Motion Mount
Full -Motion TV mounts extend, retract, tilt, and swivel in all directions, so they are often the best choice for most homes. They are recommended when multiple viewing positions are desired or when a wall corner, room shape, or window location makes it difficult to properly situate a TV.
Tilt Mount
Tilt TV mounts tilt up or down for better viewing from a couch, bed, or floor. They are recommended when reflections from windows or lighting interfere with TV viewing or when multiple viewing angles are desired.
Fixed Mount
Fixed TV mounts attach nearly flush to the wall to maximize the sleek, thin lines of flat-screen TVs. They are recommended when the TV needs to be positioned close to the wall and at a fixed height.
They are also a good choice when you want your view to be at an eye-level, directly in front of your seating area.
Mantel Mount
Mantel TV mount not only offers tilt and swivel but also allows you to easily pull the TV down off the wall and position it at eye level in front of a fireplace. And you can just as easily push it right back up. Mantel mount has triple the amount of performance and safety features than your standard TV mount. You're not just buying "another TV mount" when you buy a Mantel mount. It's a new room. Something to WOW your guests with. Mantel mount is an entirely re-imagined, fully optimized home entertainment experience. True comfort and maximized TV viewing enjoyment is guaranteed for the whole family.
Do you warranty or guarantee your parts and labor?
We guarantee our parts and labor for 12 months after installation. We use the highest-quality TV mounts made out of thick gauge steel and have smooth moving bushings. They are very user-friendly mounts. We have over 20 mounts to choose from for any application. Our cables are industry-leading HDMI 2.0 HDR 4K compliant with CL2 rating for in-wall cabling solutions. We carry an abundance of other wire types to complete any installation on site.
Why should I choose Dream Home Entertainment over the other competitors?
After 12 years of outstanding customer service, we like to live by two company mottos: "Do the job right even when no one is watching" and "Skilled labor isn't cheap. Cheap labor isn't cheap." You can be assured that you will receive the best expertise from Dream Home Entertainment when it comes to accomplishing your installations. We strive to make our customers and clients happy. Customer satisfaction is our priority, our reviews speak for themselves.
Do you provide free estimates and onsite consultations?
Yes, we do provide free estimates. We welcome any questions because we enjoy educating our clients on the newest technology installations.
Most estimates can be given over the phone after answering a few simple questions. If an onsite consultation is required, a flat fee of $99 will be applied. The fee will be applied as a credit if you choose to do business with us.
Do you provide any discounts?
Yes, we do provide discounts. The bigger the job, the more we can discount. We often offer 20% off on our hardware and can waive the costs of certain supplies. If you have us install four TVs, we will include a free custom backlight system for any TV worth $150.