TV Mounting & Home Audio Services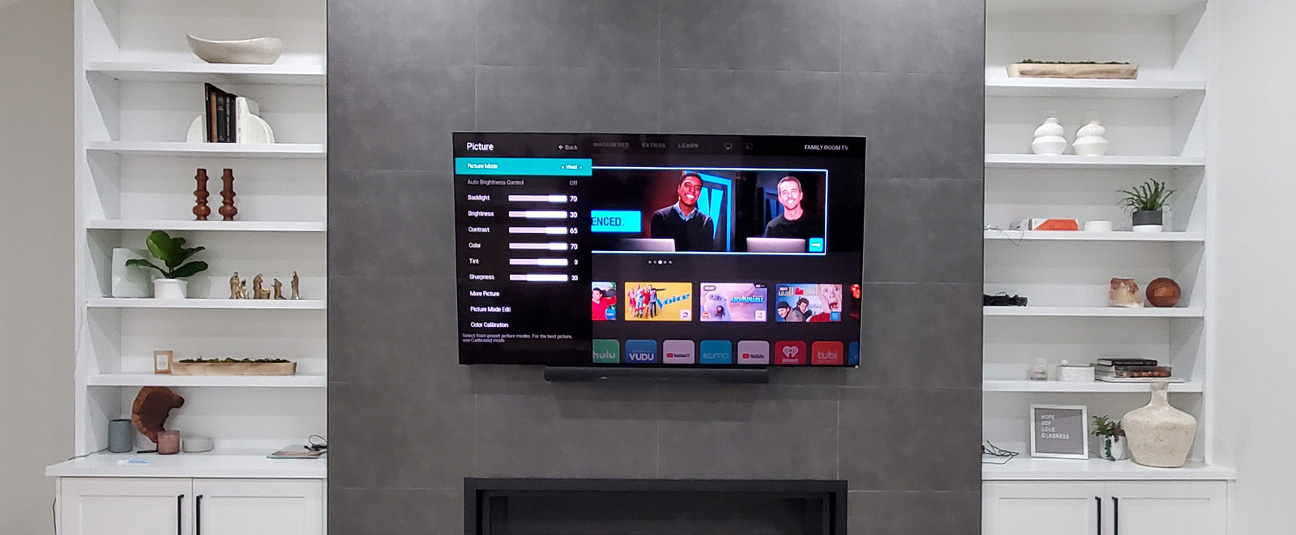 TV Mounting & Installation
TV mounting, installation, and set-up is the core of our business. With thousands of TVs installed, you can count on us to get the job done right!
Any TV, any size, any mount, at any location – we have a solution for you. With our high-quality mounts, we can create any room to feel like a dream come true. Our options for TV mounts include: fixed, tilt, full-motion, and mantel drop down mount.
We also can conceal all wires. Wire concealment helps creates that perfect, clean and simple look that eliminates wire clusters behind your TV.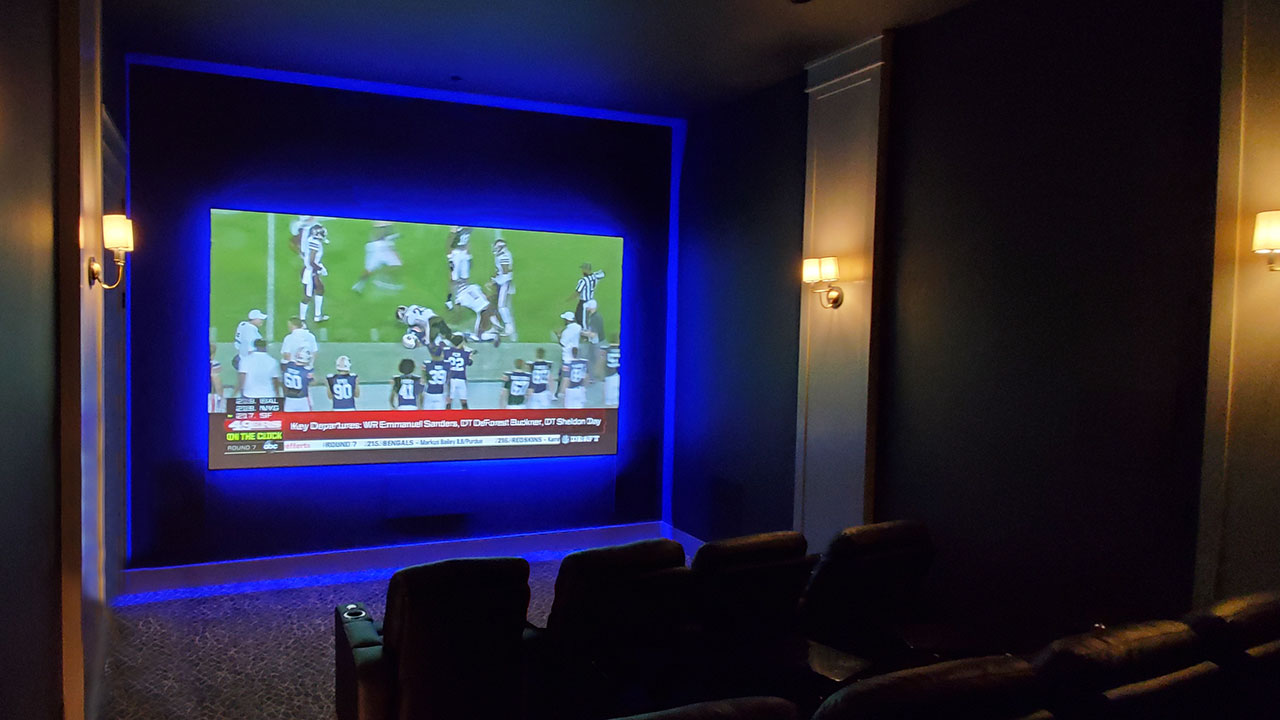 Home Theater Installation
Dream Home Entertainment installed hundreds of home theaters over the years. No job is too small or big for us.
We can design, measure, and map out the room of your choice for the best sound with your layout. The installation will be completed in a timely manner. Whether we install the 5.1 to the occasional 11.2 surround sound system, you can count on your movie theater experience being fantastic.
Since the majority of homes are prewired nowadays, it is becoming common to install sound systems in your living room if you do not have a designated media room. For that clean and simple look, we make sure your wires are perfectly concealed behind your TV or media cabinet. When it comes to a home theater, there are a lot of great products that are sleek, stylish, minimal that create a great look.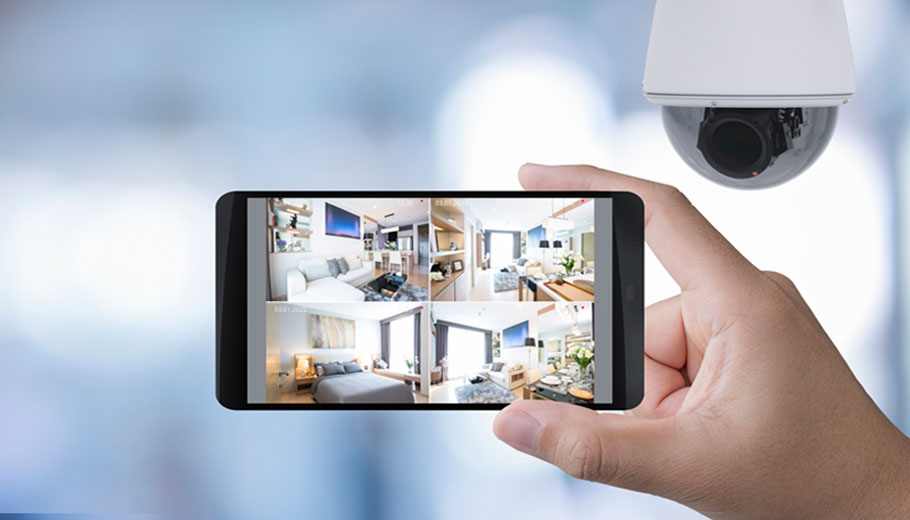 Security Camera Installation
An average person looks into surveillance cameras only after they have been burglarized or vandalized. With the latest security cameras, you can zoom in, see faces, read license plates, and prevent crime before it happens. With the ability to communicate through each camera, enable lights and sirens, you can deter unwanted guests.
We carry industry-leading systems with all-weather indoor and outdoor cameras which you can access remotely from your phone or tablet. The footage is stored locally without giving up privacy to the giant internet cloud providers. The cameras we supply are 4K 8MP Sensor, night vision, POE/Wireless, Google/Alexa ready, and they include face recognition.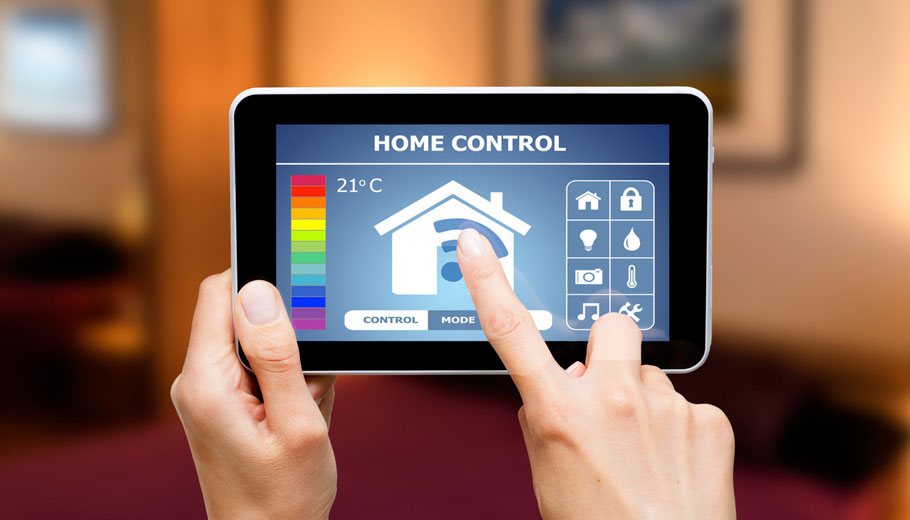 Custom Wiring
Wire concealment is necessary to create a sleek and clean look. Concealing wires can be tricky and requires special tools to complete the job without making any damage. From CAT5/6 Ethernet, RG6 Coaxial and speaker wire, you can count on us to hide all cords with new wall plates and code approved methods.
Custom network or audio-video racks can be built and designed for any set-up. Don't let that small table hold all that weight, we can build and set everything up be functional and look appealing.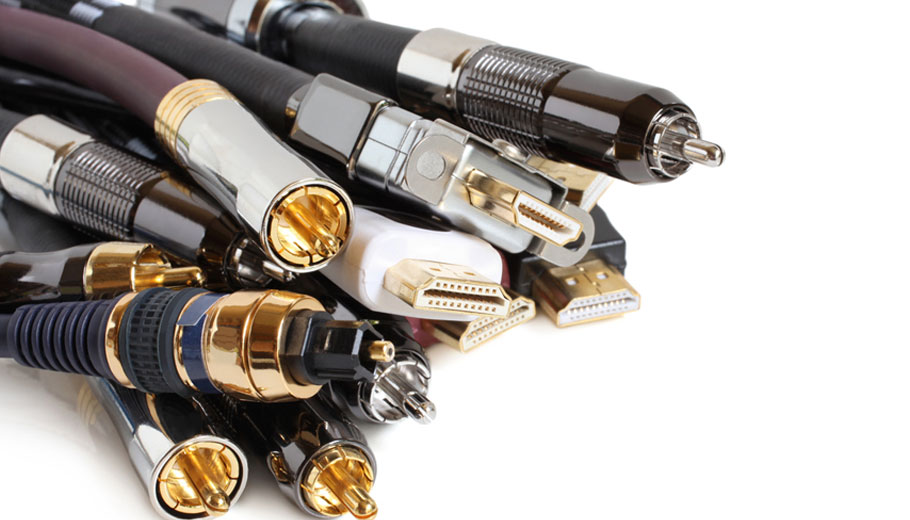 Smart Home Devices
Did you ever second guess yourself if you left the garage open or if your package is there waiting for you at the door? Do you wish you could turn on the A/C to cool your home before you arrive?
Well, now you can do all these things with products such as Google Assistant or Alexa, Nest, Ring, Chamberlin MyQ, Samsung Smart things, Ecobee, Arlo, Echo Dot, August Smart Lock, and many more which we install.

Home Networking
Does your Wi-Fi keep dropping? Do you want a hardwire connection because you need that blazing fast speed? Well, you came to the right place. We can build you a Wifi/Hardwired network with better reliability that can save you money from paying rental fees to the internet service providers with new customer-owned equipment.
From Mesh routers to business-grade access points and network switches, we can help set everything up. You will never have to worry about losing your internet again.