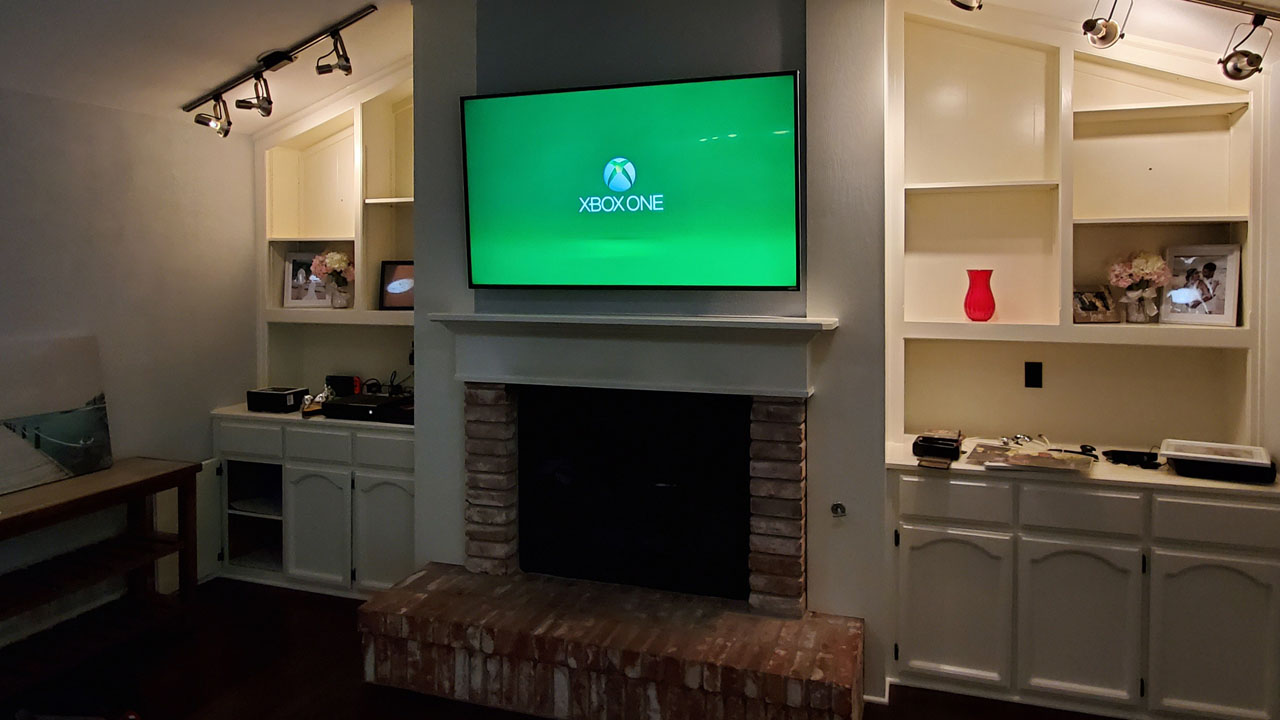 The Mantel Mount – How to achieve the best viewing experience
Dream Home Entertainment makes it a priority to find solutions for our customers on how to achieve the perfect TV watching experience. In difficult locations such as tall fireplace mantels and multi angular rooms, it is hard to fit a TV in a cubby hole that was designed for small TVs.
Our mantel mount is capable of handling TVs up to 86 inches and can drop down with ease almost an entire TV height while being completely secure to the wall and lag bolted into the studs for that absolute sturdiness.
Unlike the Fixed, Tilt or Full motion mount the mantel mount provides several adjustment features that will help achieve that perfect viewing experience. The mount tilts up and down, rotates side to side, swivels left to right and drops all the way down with no force needed. When finished viewing, you can retract the TV to its normal position with a simple pull up function without any effort. The mount is calibrated to the TVs weight, so there won't be a struggle to bring it down or up. The TV will feel light weight, anyone can function it without straining their back.
If desired, a soundbar can be attached to the mount to function as one (additional accessories are required to achieve this look).
The Mantel mount has a clean look to it and easily hides the lag bolts with a cover. If low voltage wiring is required such as HDMI and other cables the mount has special cable slots and ties to conceal any loose wiring.
If you have an extremely high mantel and prefer to look at the TV straight on while enjoying a movie, mantel mount is the one for you if you want to avoid having neck pain.
Here at Dream Home Entertainment we can also customize any TV mounting with our signature RGB smart home LED back-lighting for TVs to make your experience that more enjoyable. Our LED systems have any color you can imagine as well as amazing effects such as fade, strobe, color change, music and flashing party mode. They will improve image quality as well as reduce eye strain and fatigue not to mention that cool factor to impress your guests.